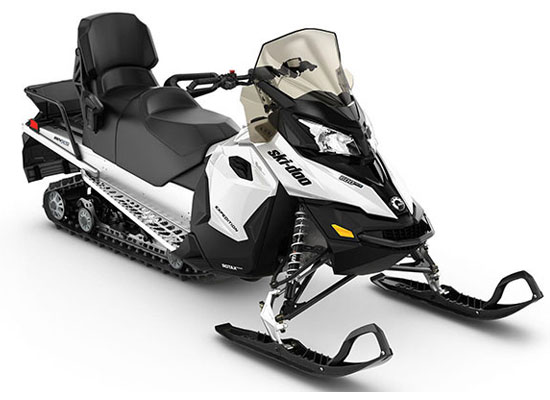 SKI-DOO EXPEDITION
SNOWMOBILE
---
Ski-Doo Expedition snowmobiles define a category all their own. They reflect the free-ranging sentiment of their deep Scandinavian roots, and seamlessly meld touring sled comfort with off-trail capability and rugged work usefulness.
Born in Scandanavia where trails and populations can be scarce, the Ski-Doo Expedition is bred for northern exploration and adventure with cargo or companion carrying in comfort, and sporty recreational capability.

With large footprints, excellent flotation, agile handling, and utility-inspired features, Ski-Doo Expedition snowmobiles make an ideal work partner for big jobs far off the grid.
Currently leasing:
2015 EXPEDITION LE 900 NA
2020 EXPEDITION SPORT 900 ACE
2020 EXPEDITION LE 900 LE