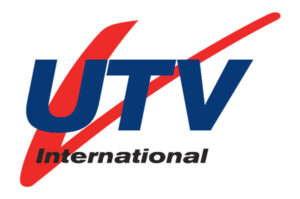 The Kodiak K6 Crawler Carrier is typically equipped with either a 5 cubic yard dump box or a flatbed deck.  The one or two man cab (open or closed) is ROPS certified.  FOPS Certification can be added by changing the aluminum escape hatch to steel.  Kodiak K6 Crawler Carriers can mount aerials, cranes, digger derricks, water tanks or fuel tanks or fire fighting packages.  Other configurations are also available.  Some available flatbed options are rear low flow hydraulics and a subframe for mounting a crane.
The Kodiak K6 Crawler Carrier one piece 24″ wide steel reinforced track with patent pending walking beam with double twin rocker bogey wheel suspension provides for a very robust unit with a low center of gravity and puts more track on the ground giving the unit excellent traction.  This low cost one piece track is the same track as used on many construction crawler carriers and is easily replaced if necessary.  Track life is estimated at 1,000+ hours depending on ground conditions.  Some of our clients have told us they get as many as 8,000 hours on this type of track.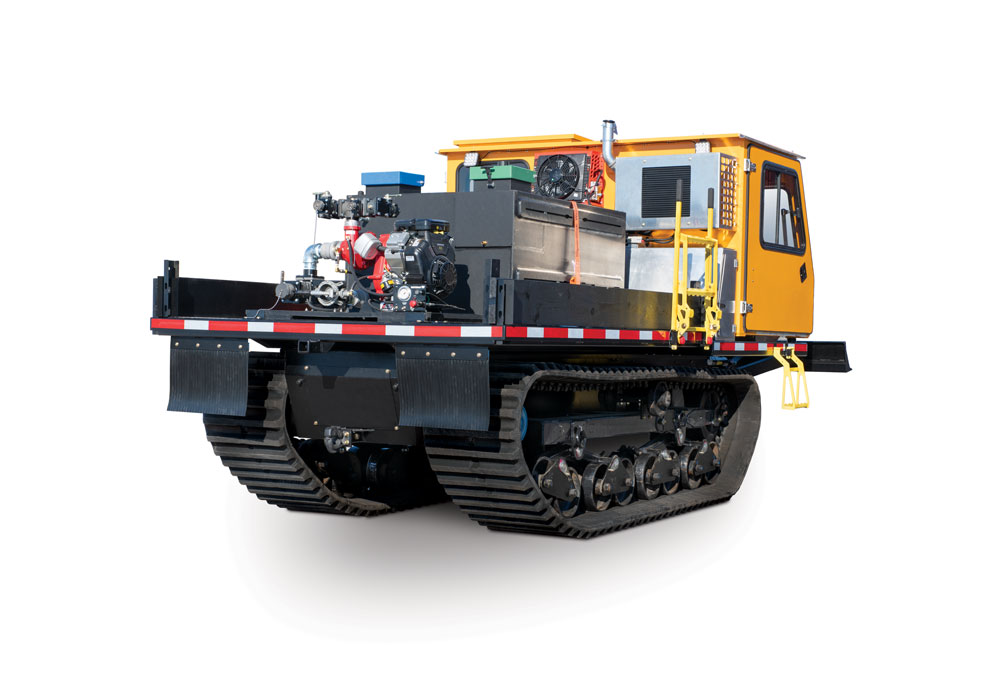 The Tier 4 Kodiak K6 features a 134 HP Deutz AG electronic engine which combined with the completed unit weight of approximately 14,000 lbs (unloaded) gives a greater power to weight ratio than any other crawler carrier in the 6 ton weight class.  The difference when climbing hills in your area will be noticeable.  The Kodiak K6 is transportable on a 8 to 10 ton dove tail or a standard 10 ton construction trailer as used for excavators or back hoes.
UTV International Kodiak K6 Specifications
KODIAK K6 FIRE TRACK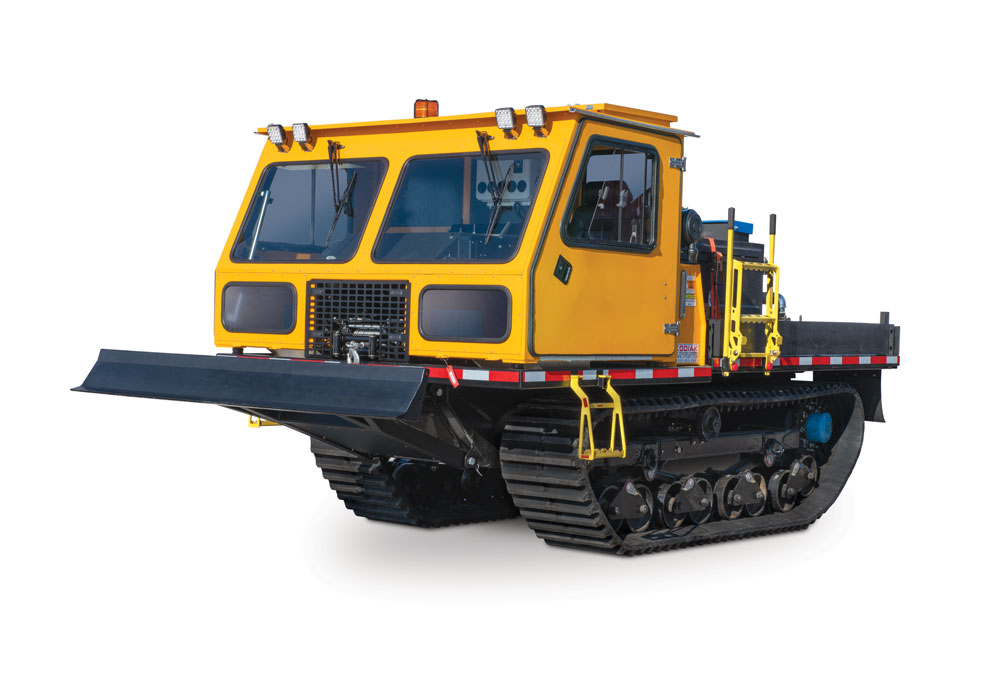 UTV has worked closely with clients to develop off road firefighting applications for many years.  Capitalizing on our more than 25 years of expertise we offer different carrier chassis types and payload options to suit different needs.
High power to weight ratios provide speed, agility and climbing power while low ground pressure provides excellent mobility through soft ground.  Exceptional front approach and rear angle of departure makes ditch crossings quick and easy.
Various fire suppression packages are engineered to fit the chassis with standard water tank options at 250 or 500 gallons for the Kodiak K6 TFFV two track carrier. Available fire packages are configured as low pressure system with a foam cell,  low pressure system with a CAFS, switchable high pressure/ultra-high pressure system with foam cell and ultra high pressure Pyrolance system (HY/LO) with foam cell.  Fire package engines can be either gas or diesel fueled.  Customization of these packages is also available.
Additionally, a 12-volt GFS GelGun, Terra Torch propelling ignited gelled fuel 25 to 75 feet can also be mounted.
Wet lines are configured through spray nozzles, booms, and turrets through the low pressure pump or UHP systems.  The fog nozzles can also be used as a water curtain to help cool exposures to the vehicle and operators.  Optional spray nozzles are also available to keep cab windshield cool.
Different configurations on the ROPS certified cabs are available.  FOPS certification can be added.